This course is currently not scheduled. Stay tuned for future sessions.
A Temporary Traffic Control Specialist (TST) certificate and 4,000 verifiable TST hours are required before taking this Manager course.
The Traffic Control Manager (TCM) course covers topics which the supervisor, inspector, project manager or traffic manager on site will need starting out in the field, including multiple tapers, design concepts, inspection, legal Issues, and many others. The course is designed to train those who will be actively involved in designing or setting up and maintaining temporary traffic control in a work zone. It moves from the concepts and techniques taught in the Traffic Control Specialist (TCS) course to the implementation of traffic control plans and techniques for installation and removal. Students are taught how to read and interpret plans and specifications and implement them in the field. Workshops included in the course are designed to provide real world examples in designing temporary traffic control setups and also recognizing, analyzing and correcting deficiencies. An additional, vital objective of this course is teaching students the skills necessary to become an effective supervisor, capable of leading a team in the field.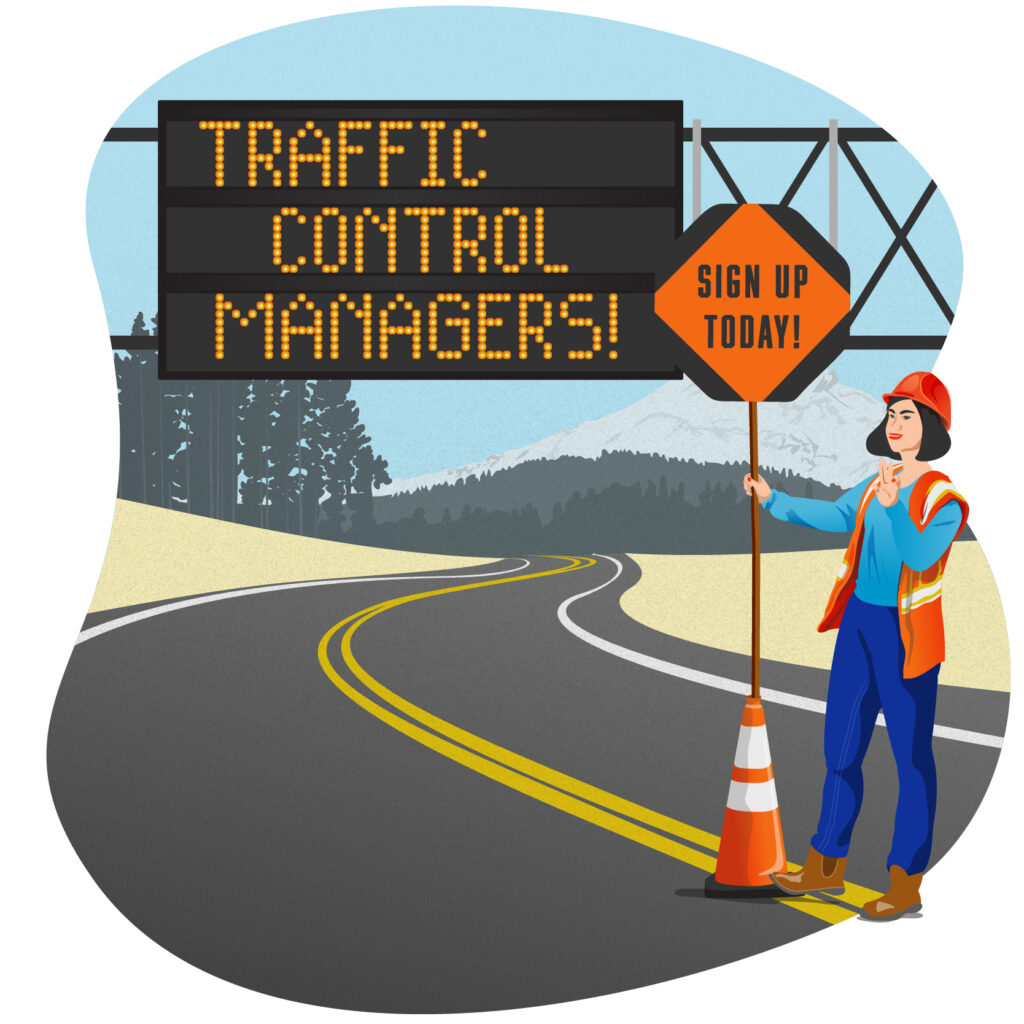 Registration
Continue with the enrollment button below. If you do not receive an email confirmation after enrolling, please email [email protected] and mention the class and date for which you are trying to enroll.
Registering multiple people? Contact Tracey at [email protected] with the names and email addresses.
Also, to ensure you receive timely email confirmations and reminders, please add [email protected] to your safe sender list. Learn how to add to safe sender in Outlook and Gmail
Traffic Control Manager (Las Vegas)