This course is not currently scheduled. Please check back for later times and details.
Train your snowfighters to be safe, efficient and prepared before it snows! L3Harris's simulator will be visiting and is available for 2-hour sessions using state-of-the-art technology. Topics include:
Understanding the definition of Decision Based Driving.
Familiarization with the driving simulator.
Understanding what affects our decision making process.
The positive effects of good decision making, along with Crash Statistics.
Understanding the acronym SMART as a basis for Decision Based Driving.
Improving hazard awareness levels by using proper scanning/searching techniques while plowing the road.
Identifying and properly assessing hazards.
Understanding the effects of changing vehicle dynamics while plowing safely.
Understanding proactive vs. reactive driving.
Utilizing alternate driving strategies (Speed/Space management).
Expecting the unexpected: possible white outs.
Completing the computer based training covering Safe Plowing.
Demonstrating competency in decision driving by successfully showing improvements with the PUTTING IT ALL TOGETHER final drive.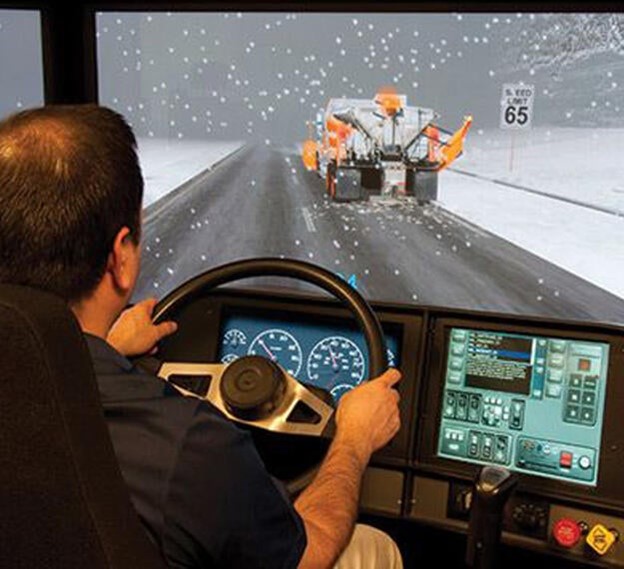 Registration
Continue with the enrollment button below. We will respond and ask you which time period you prefer to attend. If you do not receive an email confirmation after enrolling, please email [email protected] and mention the class and date you are trying to enroll in.
Registering multiple people? Contact Tracey at [email protected] with the names and email addresses.
Also, to ensure you receive timely email confirmations and reminders, please add [email protected] to your safe sender list. Learn how to add to safe sender in Outlook and Gmail