This course is not currently scheduled. Stay tuned for future sessions.
Routine maintenance and safety play an important role in both equipment performance and roadway safety. Maintaining equipment in a proper and timely manner is a foundational cornerstone of transportation, construction, and public works agencies.
Equipment Safety and Maintenance provides introductory maintenance practices, safety checklists, and daily safety procedures and methods to assist operators and supervisors in meeting their agencies' safety and performance goals. Establish a culture of safety at your agency and worksites—register now!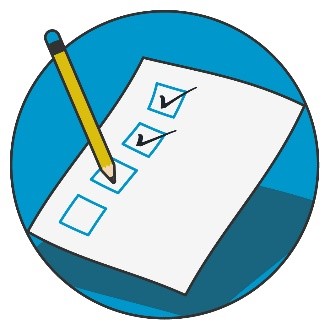 After completing this training, you'll be able to:
define Safety Culture and its components;
identify operator responsibilities, appropriate job equipment, potential hazards, and appropriate mitigation to safety risks;
describe the importance of equipment maintenance and its role in safety;
determine manufacture recommendations and organizational guidelines, and;
use checklists and conduct equipment inspections.
Who Should Attend
This course was designed for State, regional, county, city and tribal personnel who manage and/or operate transportation, construction, and public works programs that deal with safety, equipment maintenance, and fleet management. Participants should have basic knowledge of heavy equipment types, uses, parts, and functions.
Instructor
Michael Kees is an instructor for the Nevada Office of Public Safety and is a National Child Passenger Safety Technician Instructor for the Regional Emergency Medical Services Authority. He retired from the Washoe County School District as a Fleet Maintenance Technician after 30 years and has 18 years of experience as a forklift, boom lift, and scissor lift instructor.
Registration
Continue with the enrollment button below. If you do not receive an email confirmation after enrolling, please email [email protected] and mention the class and date for which you are trying to enroll.
Registering multiple people? Contact Tracey at [email protected] with the names and email addresses.
Also, to ensure you receive timely email confirmations and reminders, please add [email protected] to your safe sender list. Learn how to add to safe sender in Outlook and Gmail