This course is scheduled for August 3rd (9:00–11:00am PT)

Cultural competency is the ability to interact with people across cultures in an effective and respectful manner. It includes knowing and reflecting on the cultural values, beliefs, attitudes, and behaviors of yourself and others'. This web conference covers skills to communicate, collaborate, and achieve desired goals in cross-cultural situations; tribal relations is highlighted and used to illustrate real-life examples.
Who Should Attend
Anyone involved who wishes to:
Become more aware of their own personal and organizational cultures;
Examine how their personal and organizational cultures affect their ability to work with others in both negative and positive ways; and
Build skills to increase competencies in working with others.
Instructor
Carrie Brown, MSML has 15 years of experience in public health and human services. She holds a BA in Psychology and Anthropology from the University of Nevada, Las Vegas, and a Master of Science in Management and Leadership from Western Governor's University. Carrie has served communities as a Director of Human Services, Tribal Health and Human Services Director, Safety Circuit Rider, and currently, as the Director of the Nevada LTAP under Applied Pavement Technology. Her expertise is in training delivery with a focus on cultural sensitivity. Her mission is to empower Nevada agencies to support and strengthen their communities through transportation countermeasures and safety initiatives.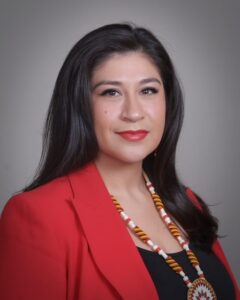 Registration
Continue with the enrollment button below. If you do not receive an email confirmation after enrolling, please email [email protected] and mention the class and date for which you are trying to enroll.
Registering multiple people? Contact April at [email protected] with the names and email addresses.
Also, to ensure you receive timely email confirmations and reminders, please add [email protected] to your safe sender list. Learn how to add to safe sender in Outlook and Gmail